It's a grey and windy day. Large amounts of rain have fallen in the last week or so, over 100 mm, the garden is saturated and today is a day to stay indoors. It's much more like a winter's day than a sunshiny spring one. The temperature was 10 degrees mid morning, when with the wind cutting through my jacket, I rushed to take a few photos for Six on Saturday.

Number one, above, the Prunus nigra which is in its second year in the garden, is being whipped back and forth in the brisk wind. It has been growing with a lovely straight trunk, but the wind is bending it so much and the ground is so wet, it might need staking now.
Two: Our clever new weather station can tell us wind velocity and direction, temperature and humidity without us having to go outside! Excellent for a day like today.
Three: My beloved Rosa 'Pierre de Ronsard' has been an absolute picture, studded with large and gloriously frilled blooms for weeks, but has now succumbed to the inclement weather. Time to get outside with the secateurs for a bit of dead-heading.
Four: In a more sheltered part of the garden, a foxglove (thank you Frank), accompanied by Heuchera 'Marmalade' creates a pastel polonaise.
Five: Tall Alliums are getting ready to flower. I've discovered that these ones self seed rather dramatically and I'll have to remove the flower heads earlier if I don't want them to take over the garden. I have quite a few clumps already, and whilst they make a nice sculptural statement, I don't want them everywhere.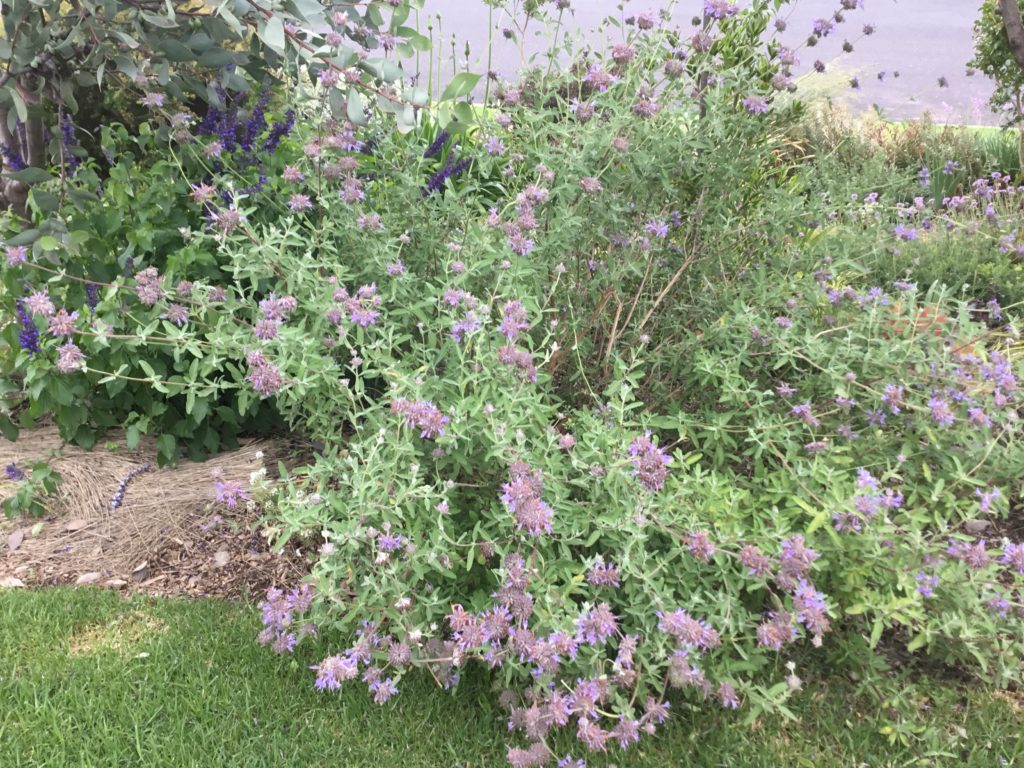 Six: Salvia clevelandii 'Celestial Blue' has been looking magnificent and is still lovely even though slightly flattened and wan on such a grey day. I like the way it tones in with the dark blue salvia next to it.
Don't forget to check out what other Sixers are up to on The Propagator's blog to see what's happening in gardens in other parts of the world.
Weather today: Grey and windy, a few light showers. 3 – 13 (for about five minutes) degrees C.
Happy gardening everyone!