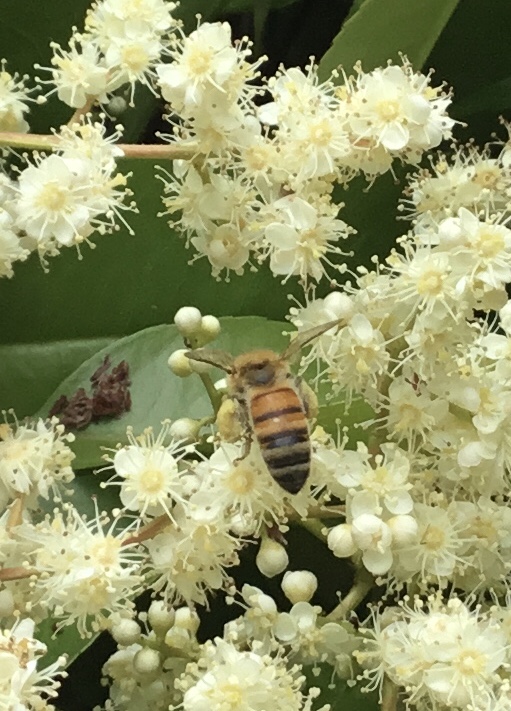 For the last few weeks photinias have been full of blossom. They're very common around here and we have an inherited photinia hedge at the back of our garden. It is becoming a bit overgrown and there are two opinions about how it should be cut, and so it is not being cut at all.

I know they are not very popular, being a cause of hayfever and possessing an unpleasant scent, but there is no denying the love that bees have for them.

I spent some time lurking with my camera trying to photograph the bees in the hedge (I have no sense of smell) and they proved very uncooperative subjects despite the fact that their saddlebags were so full, they could barely fly. As soon as had I found one to focus on, she would mysteriously disappear on a trajectory only she knew. The hedge was full of them: a wonderful spring sound of happy industry.