I'm going to launch straight in today and try not to write about the one thing that is on the front page of every newspaper and heads every news item in all media: understandably so. But I'm determined not to mention it. I think we need a small respite from the saturation we've all been experiencing.
I'm starting my six this week with a photo of Achillea 'lost the name' which has produced its dolly mixture flowers very happily after the recent rain. We had more this week, rain that is, and it's been so uplifting.
Two: Mr MG took a photo of me taking advantage of the soft ground to dig out the dandelions that have flung themselves around this part of the back lawn. I was enjoying my new weeding stool which saved my knees from aching as I applied myself to the task. It's advantageous to get weeding done before the ground turns to concrete gain.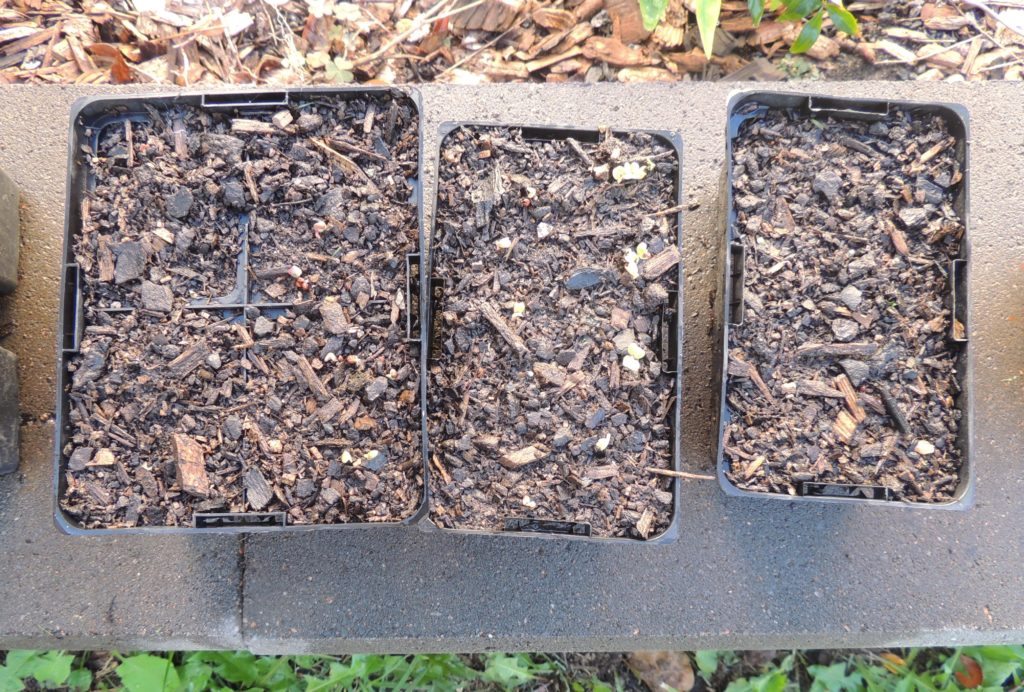 Three: During the week I planted a few vegetable seeds: broad beans, broccoli (it was $11.50 a kilogram at the supermarket) and cabbages. If you look closely, you can see some seeds beginning to emerge, which is amazing, as they were a couple of years past their use-by date. At least. Bearing in mind that there's a wait of a few months for anything to reach the picking stage, I thought I'd purchase a few seedlings for some variety and to hurry the process up. It seems that not only has there been a run on panic buying of toilet paper, but everyone else has had the same idea as me and the local supplier was stripped bare of both seedlings and seed packets. Perhaps there will be a new surge in the successful home growing of vegetables. Not a bad thing.
Four: Zinnias have been a constant source of enjoyment in the garden, having popped up everywhere including in the back lawn where they're being allowed to remain. I love this one with its coronet of gold and liveried attendant.
Five: Agastache 'Blue Fortune' is usually an upright bushy perennial full of flowers, but it has struggled a bit this summer. Perhaps I need to move it so it's more in the open.
Six: The first Dahlia to flower this year. It comes from some seeds I planted some time ago, just a packet bought locally, so it doesn't have a name.
Those are my six for this week. To join in or to see what other folk are growing in their gardens, pop over to the Propagator's blog and join in. The Propagator keeps this community going through thick and thin, on holiday or preparing to run ridiculous distances and we are all indebted to him.
Weather today: Perfect Autumn. 11-23 degrees C and sunny.
Happy gardening everyone, and stay well.