In truth, these photos were taken on Friday, as writing a post on a Saturday isn't possible this week, and as the last Saturday of the year is Christmas Day, also a day when posting isn't likely to occur, I'm cheating a bit to get one more post in before the end of the year. As ever, I am joining with the Six on Saturday crowd, and other sixes can be found here.
We endured about ten days of windy weather during the beginning of December, which was a less-than-ideal scenario for gardens.

Returning from a trip to Sydney last weekend, we found the garden looking decidedly unhappy, so out came the hoses and a watering campaign began, despite the weather report looking promising. Then it rained and has continued to do so for days. The sky has rattled with thunder and the gutters have overflowed but am I complaining? Not at all. I just wish I had believed the weather report this time!

We are experiencing a La Niña event and whilst an astonishing amount of rain has fallen in the north, here we have been very lucky. The snails have enjoyed it too!
Here are my last six for 2020:
One: Above, Hibiscus syriacus is just coming into flower. It will flower well into Autumn, and is a shrub that brings pleasure no matter what the weather, even the hottest and driest.
Two: Day lilies are doing what they do: new flowers every day.
Three: Alstroemeria 'Katiana' rescued from the Ailing Plants Table at the nursery. I haven't had an alstroemeria in the garden before and don't know if it will be happy here, but it was calling to me, and I couldn't ignore its cries for help.
Four: Julia's Rose, a favourite of mine. I love her pale caramel/peach/honeyed tones. The flower on the right is delicately cradling recent rain in a scooped petal.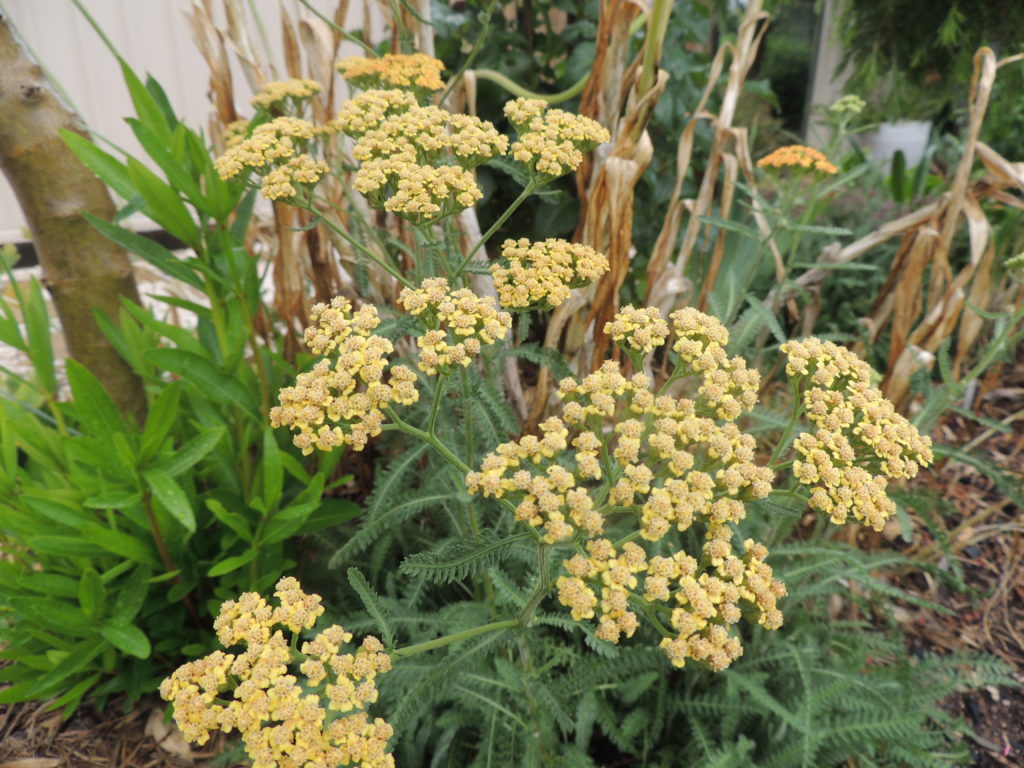 Five: Achillea 'Terracotta'. I purchased two Achillea plants. Terracotta is quite well behaved, but 'Salmon Beauty' (not shown) is behaving like something a friend suggested could be 'pruned with a spade'.
Six: Helichrysum petiolare is putting on a fine show in the front garden: flocked lime-green foliage, petite creamy flowers and a faint perfume of liquorice.
Those are my six for this week and for the year. To those of you in the northern hemisphere who are locked down, I hope Christmas is a peaceful time albeit one probably without your nearest and dearest.
May 2021 be a much better year for everyone, and happy gardening.
Weather today: Cloudy 16-24 C