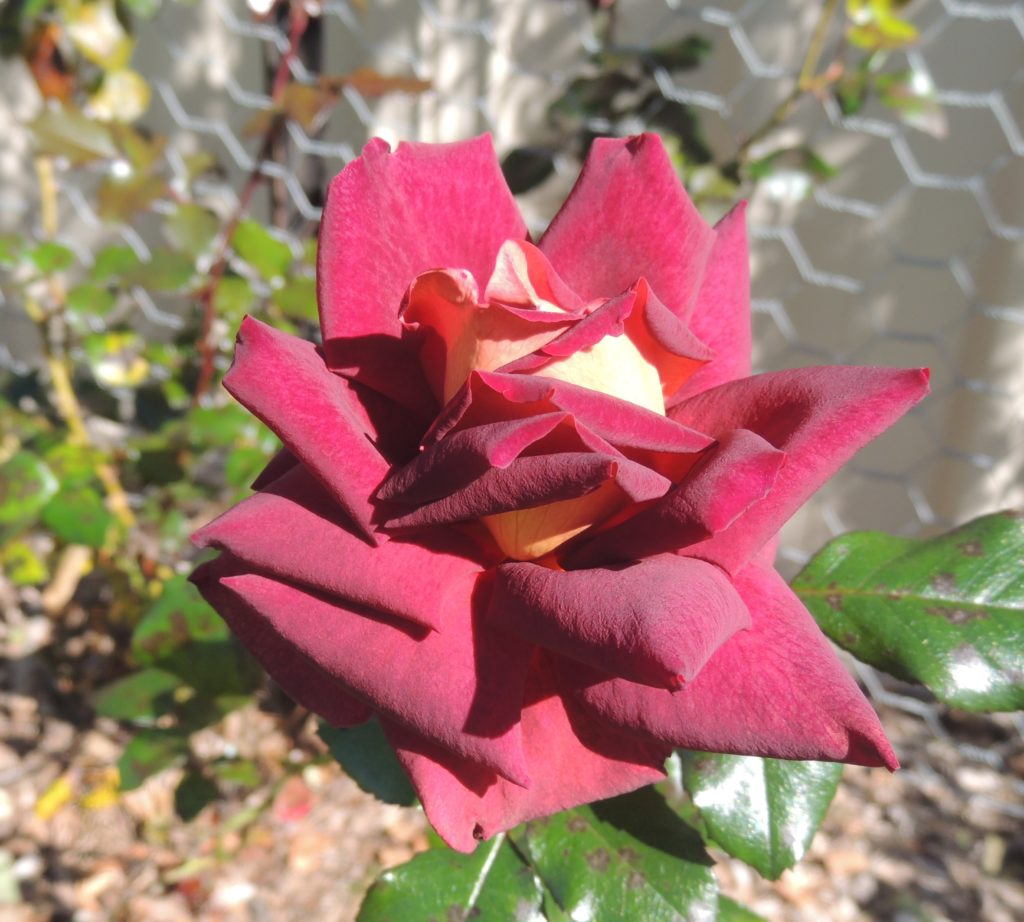 It's ANZAC Day in Australia and New Zealand. Usually there would be dawn services and a little later in the day, marches in cities and towns followed by drinks in the pub with old comrades and even a few games of two-up, today being the only day of the year when this game can be played with impunity. But this year it's different, as we know, and people have celebrated the day in different ways. A walk around our area this morning demonstrated this with children's paintings and home-made poppies, probably the result of home schooling, dotted around front gardens. Here are some poignant photos of Iso Anzac Day commemorations from the Guardian.
I'm starting my six today with the RSL rose. I love the contrast between the upper and lower surfaces of the petals: burgundy on top and amber below. This rose was developed to raise money for the care of veterans and their families, so it seems appropriate that it should head up my six today.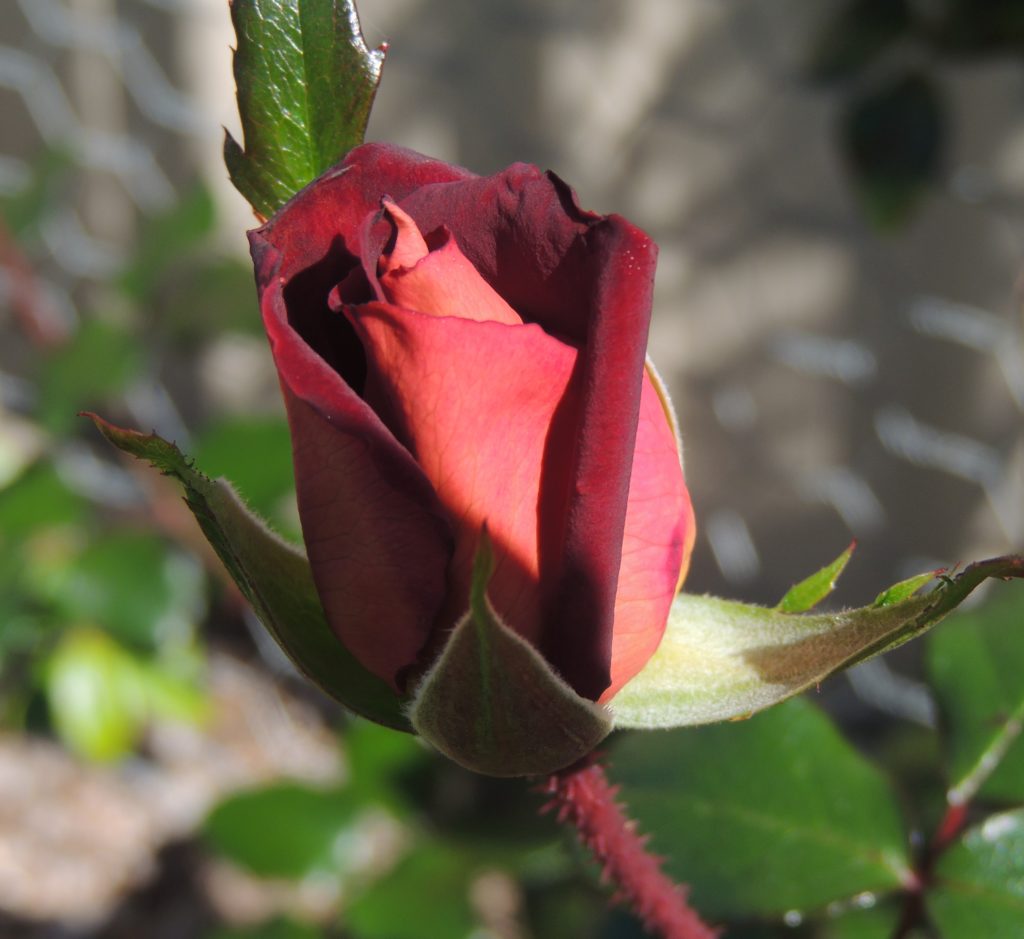 Here is the RSL rose before it unfurls.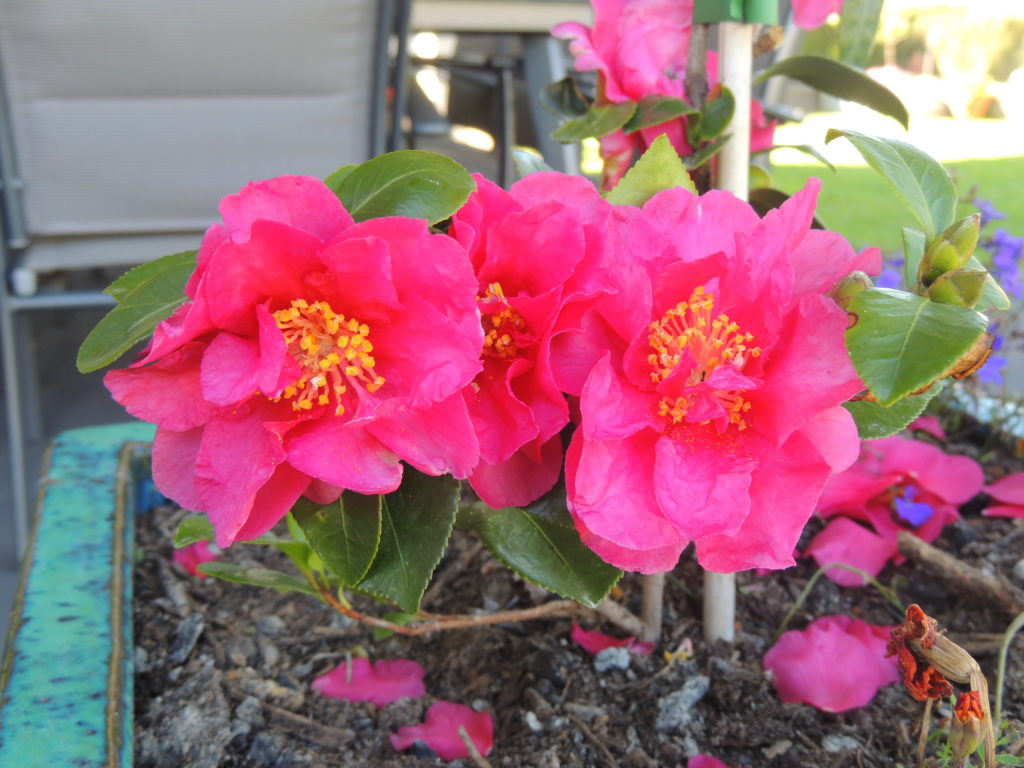 Two: I've decided to try and grow another Camellia after a dismal failure a couple of years ago. This one, Camellia sasanqua 'Bonanza' is in a large pot, and so far it's doing well. Only about 50 cm tall, it's producing large double peony-like flowers in profusion.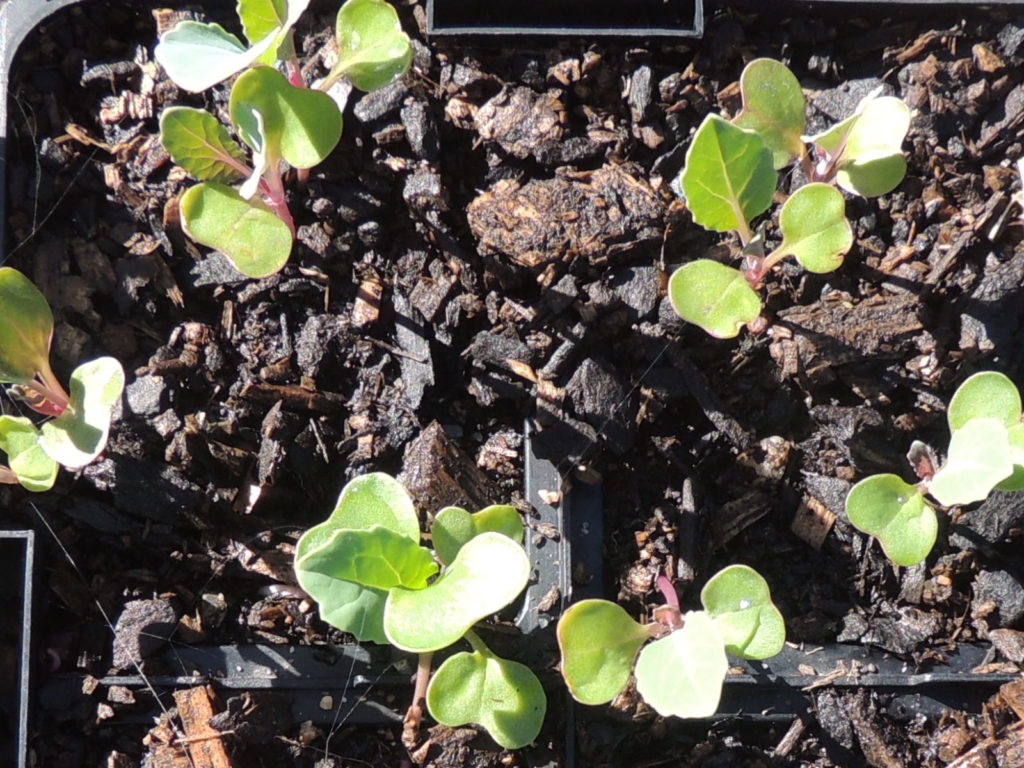 Three: Here are the seeds planted three weeks ago. I can't help feeling their progress has been rather slow, given the good rain we had and the glorious sunny weather that followed it. It will be a long time before we are eating these greens, I think.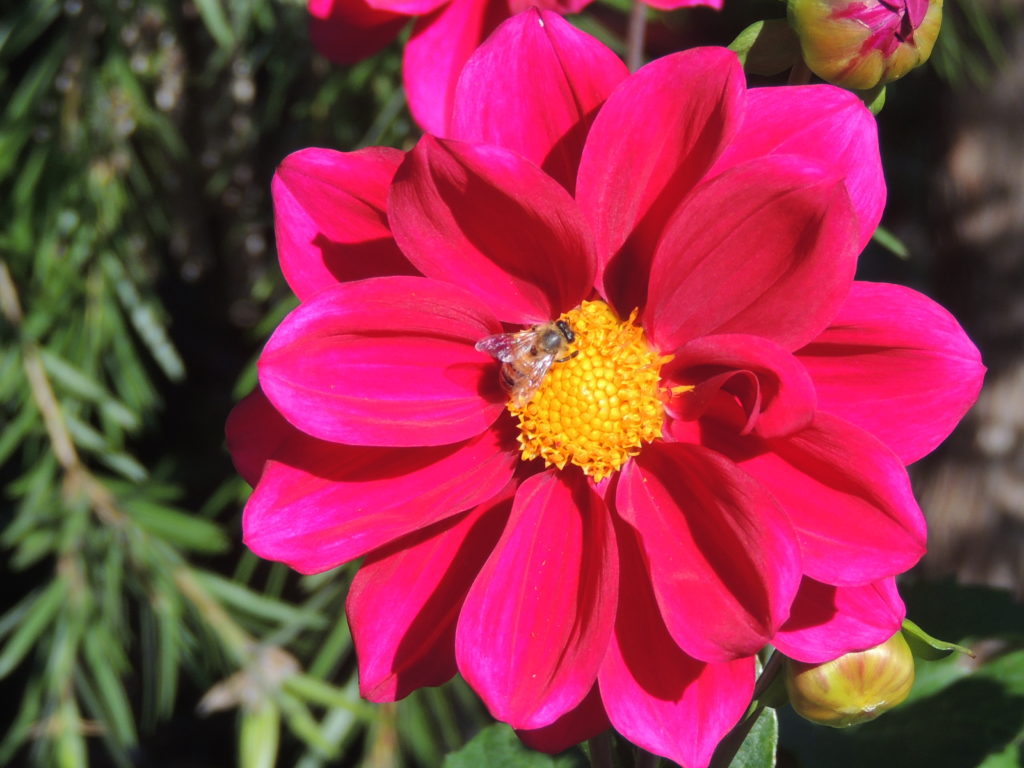 Four: I managed to carry this Dahlia over from last year. It's the only one that has survived from a bag of tubers given to me by a friend. I dutifully lifted them after they flowered, but my storage methods must have been less than adequate, because most of them were so shrivelled it wasn't worth planting them. This one though, has given weeks of pleasure: it is more than a metre tall and covered with flowers much loved by bees.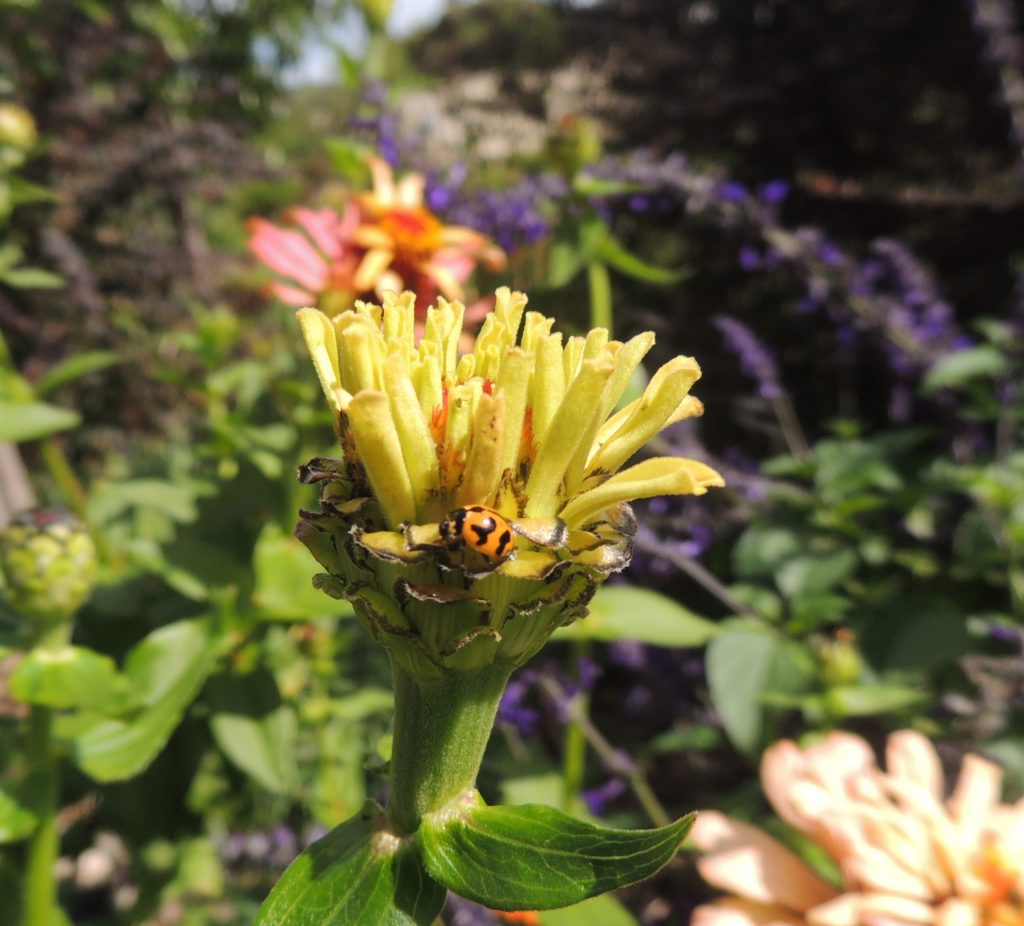 Five: During the merciless summer we endured I was quite worried about the lack of insects in the garden, but more clement weather has brought out a profusion of six-legged creatures intent upon living their lives to the fullest in the short time they have. To stand next to highly floriferous Salvia 'Indigo Spires' and hear the gentle thrumming of bees going about their business is a joy, and watching butterflies in profusion a pleasure, although they frustrate me with their propensity to close their wings as soon as they land, thereby depriving me of a photo opportunity. Above, some kind of lady beetle has a dalliance with a Zinnia bud. I have tried to identify the beetle, but there are rather a lot of yellow and black lady beetles to choose from and I hesitate to commit myself. Perhaps someone else will know.
Six: I took pity on this Heuchera which I spotted on an Ailing Plants Table even though I didn't really have anywhere that I thought was suitable to plant it. It stalwartly survived the summer heat with a few crisped leaves, but now the temperatures have dropped it is growing very quickly and looking healthy, although it's yet to live up to its name – 'Caramel' – or have any flowers. I would like to complement it with one of the burgundy leafed Heucheras.
As always, I am joining in with the Six on Saturday crowd, led by the admirable Propagator who can be found here along with many other SoS bloggers.
Stay safe everyone, and happy gardening! Goodness knows, we have enough time for it.
Weather today: Gloriously sunny and calm. 5 to 23 degrees C