It's officially Winter here in Australia, and after an Antarctic blast during the week, the weather has settled itself into the more common pattern for us: frosty mornings followed by beautiful sunshine and warm(ish) days, although it is, in fact, cloudy today.
We've been away for a couple of weeks south to Victoria, and I was pleased to find all was well in the garden upon our return, apart from an abundance of weeds which can be dealt with at leisure.
Here are my six for this week, beginning with the photo above which isn't of anything in particular just the last leaves and catkins on the silver birch, with Salvia 'Amistad' in the background. I do enjoy this combination of colours and textures and the kind of marbling effect they create.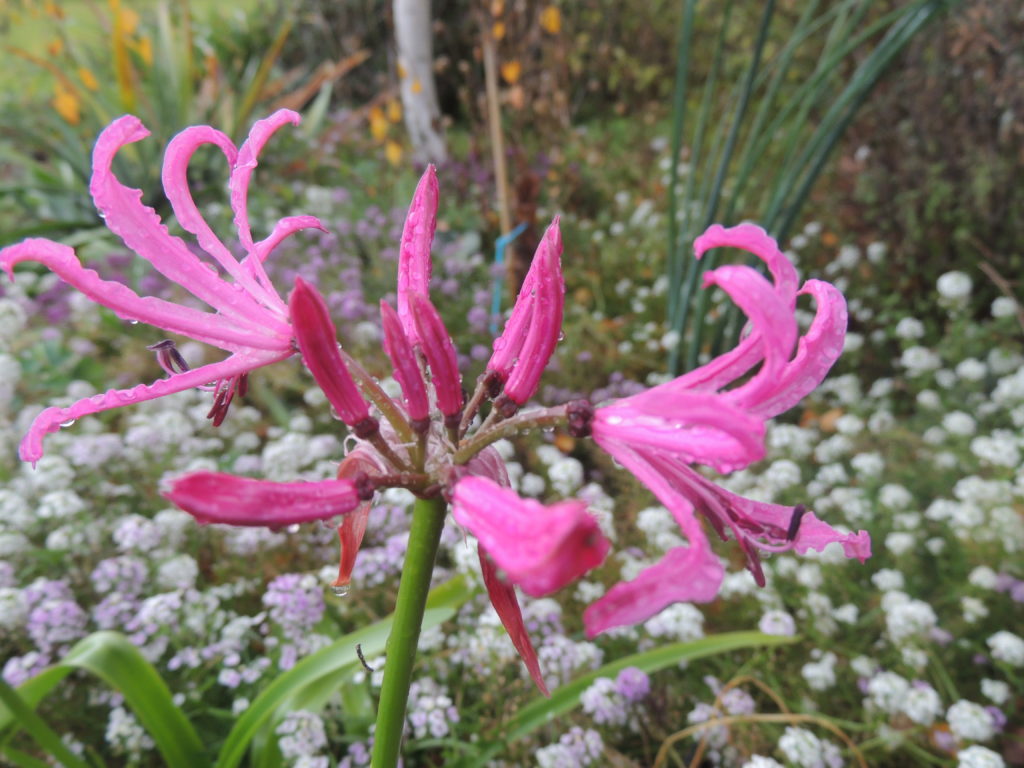 Two: This Nerine has been in the garden for several years and it's the first time it has flowered…now to keep those snails away.
Three: Ceratostigma plumbaginoides which has cerulean blue flowers during the summer, flaunts leaves that turn a dark magenta in the cold weather – a plant with year-round interest.
Four: Correa reflexa (native fuchsia) 'Jester' is getting into its flowering stride. It's a new Correa for me and this is the first flowering. I'm charmed by its bell-like flowers.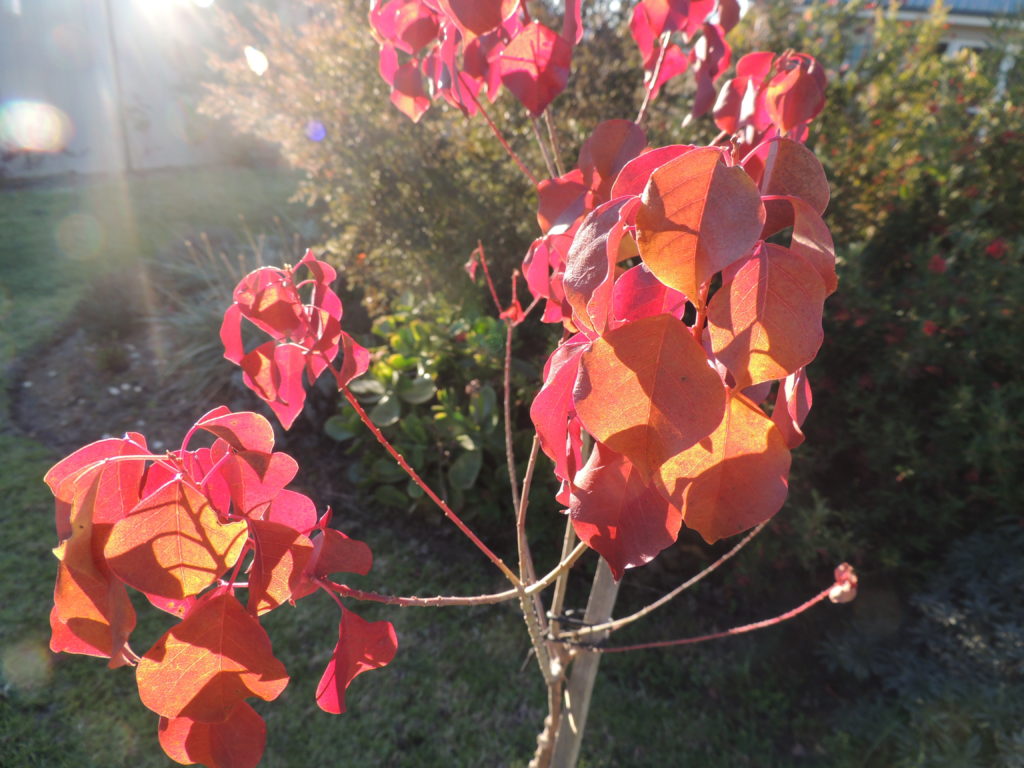 Five: My infant Chinese Tallow, Triadica sebifera is just hanging on to the last of its leaves. They don't always have such beautiful colour, some of them hardly changing at all so I'm lucky to have one with this intensity of colour. A Tallow I had in a previous garden went brown in the Autumn which was quite disappointing.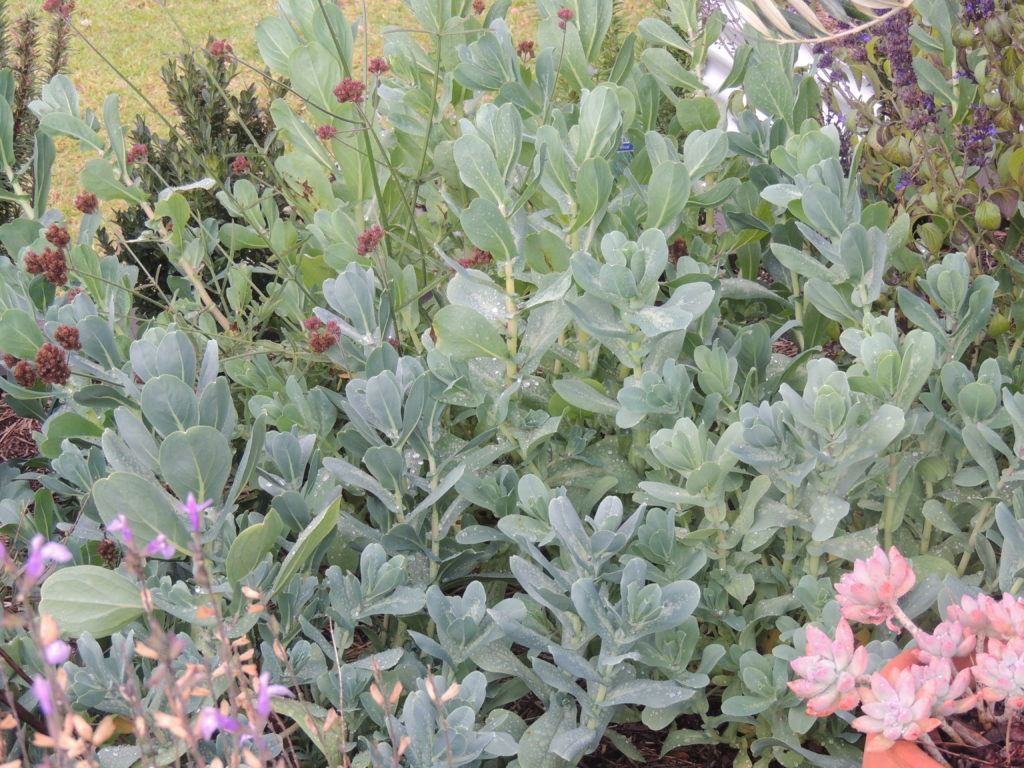 Six: Cerinthe major, with its funny mottled leaves, planted from seed for the first time last year, is thrusting itself out of the soil and making its presence felt in a very conspicuous way. I think it might become a nuisance, but it's easy enough to thin out- which has already been done in this part of the garden. The remaining plants soon bulked up to fill the space.
Those are my six for this week. To join in Six on Saturday or to see what other gardeners are up to in this runaway meme that has captured the interest of people from all sorts of places, do pop over to the Propagator's blog and take a look.
Weather today: 5-14 C and cloudy.